Heat rises for a fact. If you go up into your attic space on even a moderate, eighty-degree day, it could be as hot as one-hundred inside! 
That's why most home roofing industry experts agree that cooling your attic with attic fans and good ventilation not only saves on energy costs, it also extends the service life of major components such as roof framing and trusses, insulation, venting, electrical wiring, plumbing and others which are often located in a home's attic space. 
In fact, more and more new homes are being built with whole house fan systems that efficiently cool dead air spaces to keep heat from building up and damaging house components. If you are building a new home or doing major remodeling and renovation on your existing home, consider installing one of these systems. The return on investment case is compelling, especially in larger homes or homes with lots of gables or other complex roof design features. 
Benefits of Improved Attic Ventilation
Today's attic fans have water-proof flashing that meshes integrally with the roof shingles. Drawing less than 300 Watts each, these attic cooling fans offer several key benefits:
Can reduce upper floor room temperatures by 15 degrees on a hot day
Can lengthen the life of air duct and A/C materials and major home components
Can save up to 30 percent on home air-conditioning costs
Optional humidistat reduces moisture and keeps your attic dry during the winter
The attic acts as a buffer zone or transition between your home's interior and the outside world. Ideally, you want to regulate the temperature in this buffer zone in order to maintain a more constant temperature inside the living space. Insulation, air-vapor barriers and adequate ventilation alleviates undo burden on your heating and air conditioning system. Attic insulation retards the upward movement of heat, keeping your home warmer in the winter months and helping retain the cooler air inside during the summer months.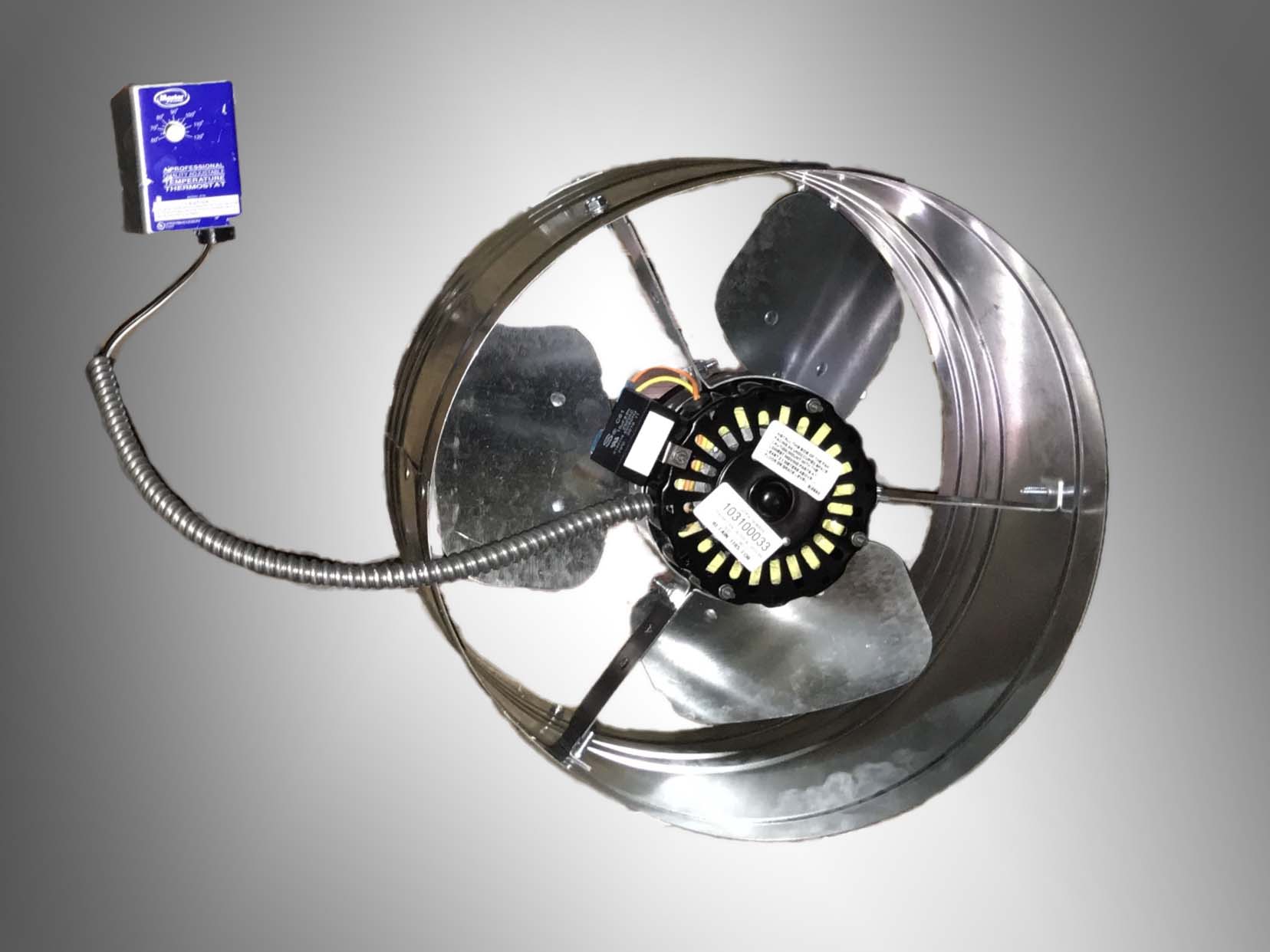 If you need a quote or have any questions please give us a call today and we would be more then happy to help.